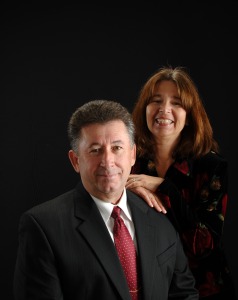 Dr. Johnny R. Bowen is the Senior Pastor for The CrossRoad Baptist Church and has served in the role since August 2014.
Pastor Bowen previously served 11 1/2 years as Senior Pastor of Jasper Springs Baptist Church in Garden City, Georgia. While at Jasper Springs he developed the Children's Church Ministry, and introduced new Youth and Children's Ministries. During his tenure with Jasper Springs Baptist, Pastor Bowen also served as the head of the Savannah Baptist Association Evangelism Committee and as Moderator.
Prior to his time with Jasper Springs Baptist, he served for over 5 years in multiple roles at Silk Hope Baptist Church in Garden City, Georgia, including Associate Pastor, Minister of Music and Minister of Youth.
Prior to full-time ministry, Pastor Bowen spent over 20 years in the United States Army. Serving many Churches around the world.
Pastor Bowen was born in Huntington, West Virginia. He received his Bachelor Degree in Ministry, Master of Ministry degree in Bible and his Doctor of Ministry degree in Biblical Counseling and Bible from Covington Theological Seminary in Rossville, Georgia. He is currently working towards a THD.
Dr. Bowen is currently the Dean and a Professor for Covington Theological Seminary, Savannah Extension, located at The CrossRoad Baptist. He serves as a member of the Administration Team for the Savannah Baptist Association. Pastor Bowen has a ministry to the Seniors in several locations around town. He also serves on the Local Principal Council at Largo-Tibet Elementary.
Pastor Bowen has been married to his wife Geneva for 42 years and they have two children, Melissa ( James) Dye and Christopher ( April ) Bowen, as well as four grandchildren.